OUR PURPOSE
Born to make things better
Hi there
Our passion is to create digital experiences that make your customers' lives easier and better. It's won us multiple industry awards and helped our clients thrive since we set up in 2003.
INDUSTRY AWARDS
33
design, service, software
TRACK RECORD
500
enterprise builds
GLOBAL REACH
50
countries
DELIVERING EXCELLENCE
Three things we're most proud of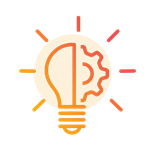 Creating awesome digital experiences for some of the world's most respected brands.

Raising the bar in digital insurance with our Go-Insur solution. Driving positive change in the sector.
Creating happier, better-connected businesses all around the world with our intranet portal solutions.
Multi Award-Winning
Just some of our accolades
ON A MISSION
Investing in specialist software
We've been at the forefront of digital transformation for almost two decades. Alongside our advisory work for clients, we've forged a portfolio of specialist cloud solutions for email automation, intranet portals, and most recently digital insurance, building on our extensive experience in the insurance sector. This investment is as focused as ever as we grow features and distribution.
"Pancentric's brave interpretation of customer insight and first class interaction design has driven exceptional user engagement in our end solution."
"We've always been impressed with Pancentric's ability to translate complex business requirements into highly useable design."
"Pancentric has transformed our web offering, replatforming our web estate and now digitising key online services."
"Pancentric is a fantastic partner to work with, their support, care, and attention to detail is second to none. The Hub intranet solution is perfect for our business, bringing several organisations together, all with different requirements. The flexibility of The Hub is superb."
"Our advisor quote and buy journey was a major inhibitor to growth. Pancentric designed a vastly superior customer experience that simplified and increased the speed of transactions."
"Pancentric helped us to understand how to focus on customer experience design in order to achieve outstanding digital execution."
"We tried other MGA platform solutions for our Vessel Protect venture but Go-Insur proved far more flexible and the Pancentric team has delivered above and beyond our expectations."
"Pancentric is an innovative company and cares hugely about client satisfaction. They are extremely flexible in how you want to build your intranet, providing full guidance and ongoing support - they are a pleasure to work with."
"Pancentric is a refreshing high energy agency, their passion is evident in the dedication to their projects. Working with them is thoroughly enjoyable."
"Pancentric's Enabler email software is everything we need from an email client - no other platform we've worked with has come close. Not only is the platform intuitive and easy to use - the support we receive from the team is fantastic."
GLOBAL REACH
Our software solutions are used in over 50 countries
The cloud-based software solutions we've developed are used successfully by enterprise organisations and SMEs in more than 197 geolocations around the world. 
Information security
Cyber certified
We are proud to be ISO 27001 certified in Information Security Management, which covers core business operations and all web and software development. Your data & reputation are safe in our hands.


Smart tech
We specialise in using scalable, enterprise-strength technologies and integrate with best-of-breed services, to deliver you the best possible innovations.

Smart partners
We work with a trusted panel of specialist consultancies and freelancers for a full-service offering that helps to deliver outstanding results for our clients.
ACROSS OUR PORTFOLIO
Latest news & insights

Visit us at the QEII Centre London for the 2022 Insurance Innovators Summit, billed as the world's most important insurance conference. We're launching usability scores for direct insurers at the show.

Pancentric has made it into FinTech Global's Insurtech 100 - a respected industry listing of the world's most innovative insurtech businesses.

Award-winning quote & buy platform Go-Insur and dynamic pricing platform Quantee have announced a new partnership to offer more competitive trading to SME insurer clients.