London Market MGA
Award-winning quote & bind solution for Vessel Protect
Vessel Protect is a London Market MGA specialising in Marine War Risks and K&R (Piracy). In late 2021, they launched their game-changing digital proposition powered by Go-Insur which earned MGAA Initiative of the Year Award just a year later. 

Digital-first vision
Vessel Protect is a digital-first MGA with big growth ambitions and a global outlook. Backed by leading Lloyd's syndicates, they offer automatic capacity of USD 150m plus War P&I up to Hull values. The start-up needed a tech partner that could not only provide a scalable quote & bind for worldwide sales but also the flexibility and depth of capability to support their pipeline of products and innovations including parametric covers.
Choosing the right tech partner
High volume, low premium risks are perfectly suited to digital automation with exceptional efficiency benefits to brokers. Chris Goddard, CEO of Vessel Protect, and his team assessed a range of MGA digital insurance vendors but Go-Insur was the standout insurtech platform offering the optimum mix of frontend design, agile capabilities and expert support to help realise their roadmap.
The Vessel Protect proposition launched via the Go-Insur platform in Q4 2021 with initial transactions focused on Kidnap & Ransom (K&R) and Breaches. The impact has been game-changing and this has earned Go-Insur MGA Initiative of the Year 2022.


We tried other MGA solutions but Go-Insur proved far more flexible and capable and we liked the partner culture and mindset. We are now live with the platform and growing the business at pace. Pancentric has delivered above and beyond our expectations. Chris Goddard, CEO, Vessel Protect
Game-changing outcome
Brokers can now transact K&R risks in 2 minutes from anywhere in the world at any time of the day. Equivalent risks traded traditionally have 3-4 hour turnaround times and transactions limited to working hours with the additional challenge of time zone complications.
Go-Insur has helped achieve a London-first for K&R automated offering with full documentation.
Game-changing. Vessel Protect is unrivalled globally for War and K&R automated offering with full documentation. No other provider in the market offers the complexity of online underwriting with the efficiency of instant documentation - the key value offering. Vessel Protect powered by Go-Insur is a game-changer.
700% uplift in K&R GWP since Vessel Protect launched digital trading in late 2021 - the exceptional start-up performance evidences the proposition's market appeal and value.
96% repeat usage by brokers. Over 150 brokers around the world are now registered on the Vessel Protect platform with an impressive 96% repeat usage - evidence of the strength of the service provider's design and delivery.
K&R online quote & bind is just the start. The Vessel Protect team has their eyes set on further innovation with the Go-Insur platform with parametric covers due to be introduced later this year/2023.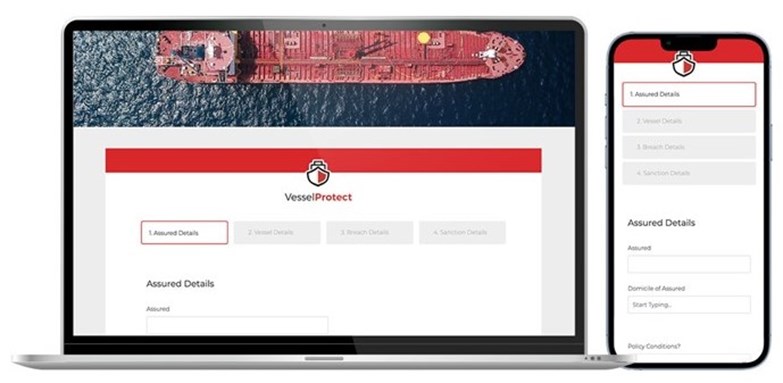 Features summary
Online quote & bind
Auto rating 
Automated document generation 
Short and long-term policies
Email notifications 
Marine-specific 3rd party integrations (e.g. IMO lookup) 
Real-time management reporting 
---
Start unlocking revenues and improving efficiencies like Vessel Protect.
✓ Quote & buy
✓ Retail & wholesale
✓ Full lifecycle features
✓ Policy administration
✓ CRM integration
✓ Powerful reporting
✓ Cyber secure, ISO 2700

Our brief was to modernise Thomas Miller's digital estate and improve marketing performance.   

Design and prototype of British Friend's back-office systems, including their new customer, staff and advisor portals for their quote and buy services.

Our brief was to overhaul their online consumer service with a new web design and build project, giving Moneyfacts consumers an easy way to navigate products, advice, third party ads and sponsored links.