Go-Insur & Vessel Protect
Game-changer for war risks
Go-Insur's digital insurance solution for MGA, Vessel Protect, is a game-changer for quoting and servicing in the war risks arena.

New digital insurance launch for Vessel Protect is a game-changer for quoting and servicing.
Vessel Protect is a London Market MGA with big growth ambitions and a global outlook. Set up in March 2020, they specialise in Marine War Risks and Kidnap & Ransom (Piracy) and are backed by leading Lloyd's syndicates.
This autumn the Vessel Protect team, led by CEO Chris Goddard, is rolling out a new digital quote & bind service - a key step in their roadmap. The service is powered by Go-Insur, the digital insurance platform from Pancentric Digital and aims to accelerate and simplify the insurance buying process for shipowners.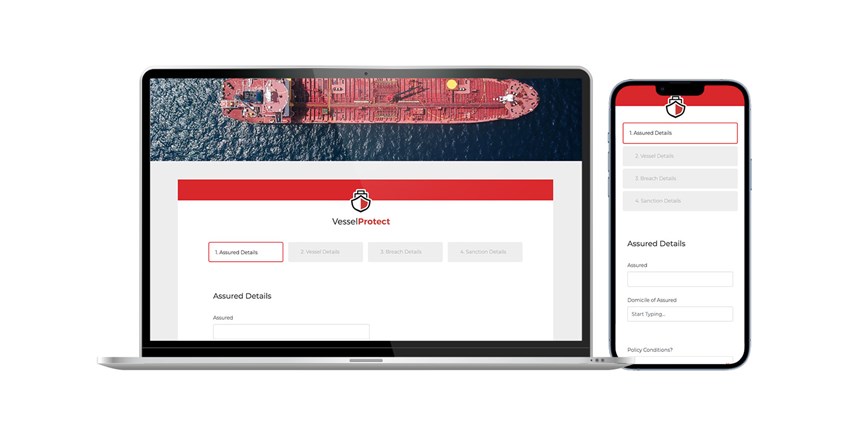 Brokers can now Quote & Bind any time of day, from anywhere in the world - in just 2 minutes.
The marine war market is focused on high volume, low premium risks for short-tail business, with clients typically obtaining seven-day cover for transits in high-risk areas. Vessel Protect's platform aims to address slow response times sometimes associated with the market, which can impact the ability of shipowners to secure a charterer.
Vessel Protect's first products on the Go-Insur platform are Kidnap & Ransom (K&R) and Breaches. More products are to follow including innovative parametric covers.
The impact of the new service has been radical. 
Before Go-Insur, quoting and binding K&R policies took around 4-6 hours - it now takes 2 minutes. In addition, the Vessel Protect team is able to handle unlimited demand from anywhere in the world, 24/7/365. 
Vessel Protect CEO, Chris Goddard says:
"Our digital solution simplifies how business is transacted and provides a number of efficiencies for our clients. We believe in providing industry-leading service levels and our digital offering will enhance this. We tried other MGA platform solutions but Go-Insur proved far more flexible and the Pancentric team has delivered above and beyond our expectations."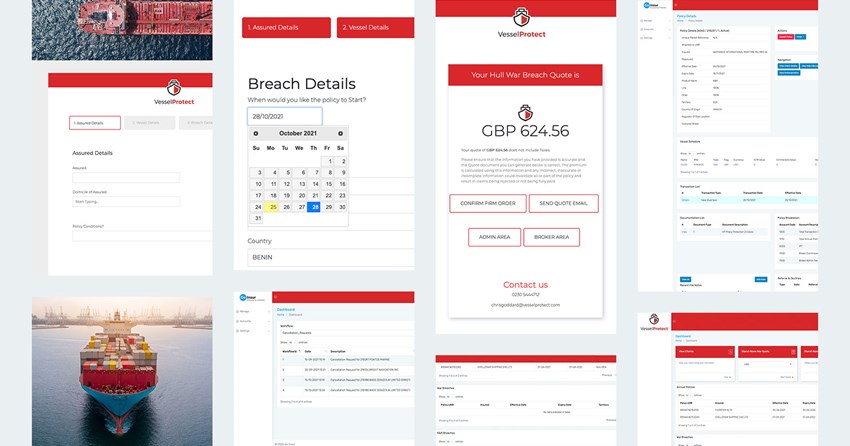 Well Received by the Market
Vessel Protect is actively rolling out the platform with over 50 brokers already registered and many vocal in their enthusiasm.
Feedback from early adopters:
"I have just tried out your K&R quoting platform! Worked a dream. It really is fantastic work you have all done with a system that will be industry-leading for the class. It's a game-changer/disruptor so well done to all." Another, "The best system I have seen".
Internally too, the impact is positive. Says Thomas Duck, Underwriting Assistant at Vessel Protect,
"Go-Insur is working really well, saving me significant time and enabling me to focus on other responsibilities."
Digitisation offers huge potential
Insurtechs and MGAs are the most bullish segments when it comes to revenue growth with both targeting over 20% growth into 2022 with a big focus on expanding distribution; [according to our research in our Growth & Innovation in Insurance Report, 2020]
Says Edward Woodham-Smith, Client Relations Director at Pancentric Digital,
"As a specialty MGA, Vessel Protect had very particular requirements which meant the technology had to be highly flexible. Go-Insur's strength is exactly that - flexibility. It's great to see the implementation live and transacting with exciting new products and innovations in the pipeline. The opportunity for similar MGAs is huge."
Vessel Protect Platform's first release features include:
Online quote & bind
Auto-rating
Automated document generation
Email notifications
3rd party integration hub (e.g. IMO lookup)
Reporting
Short and long term policies
Further enhancements and releases are in progress.
---
To explore how Go-Insur can fast-track your growth and client servicing ambitions, request a demo or call the Pancentric team on 020 7099 6370.

Pancentric's insurtech solution Go-Insur has officially joined the MGAA club - that's the Managing General Agents Association

The digital-first start-up has chosen Go-Insur as its platform with an initial focus on unoccupied home insurance.

London-based specialist MGA Lares has launched a new Unoccupied household product this month using the Go-Insur platform.